IMPORTANT NOTE: In light of COVID-19 we are holding off on ALL home staging and at-home on-site consultations until the Government of Canada deems it safe.
However we are pleased to announce that we have available detox teas and Nutraburst to help boost your immune system with nutrients & vitamins and flush your colon of toxins and bacteria. https://retail.totallifechanges.com/39252665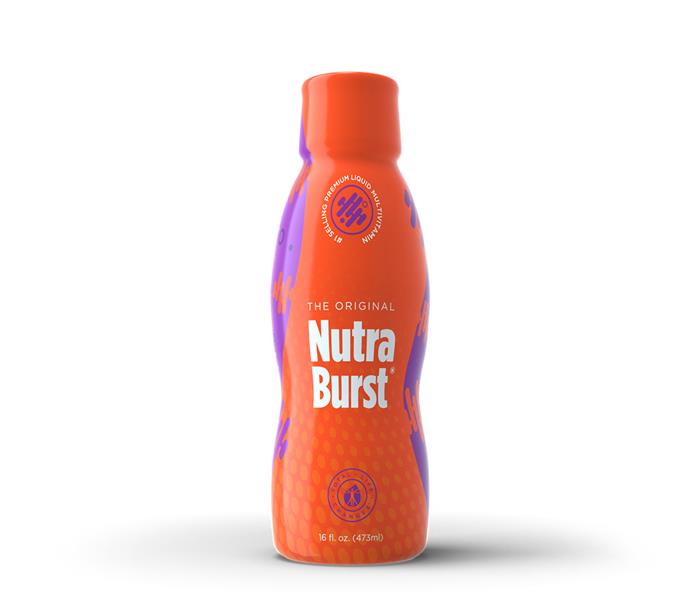 NutraBurst®
Liquid Multivitamin
NutraBurst® is much more than a regular daily supplement. This liquid multivitamin is designed to detox your system and supply essential elements that help strengthen your body. Our multi-blend formula contains 72 minerals, 10 Vitamins, 22 Phytonutrients, 19 Amino Acids, 13 Whole Food Greens, and 12 Herbs.
What You'll Feel
Detoxifies the system and helps maintain a healthy balance.*
Exceeds the recommended daily consumption of vitamins in a single tablespoon.*
Nineteen amino acids to ensure the body is performing to the best of its ability.*
Ingredients
72 Minerals including Calcium, Magnesium, Chromium, potassium, and many more.
10 Vitamins including Vitamin A, Vitamin C, Vitamine D, Vitamin B-12, and others.
22 Phytonutrients including orange, grapefruit, strawberry, broccolli, pineapple, apple, raspberry, and others.
19 Amino Acids including I-Alanine, I-Isoleucine, I-Serine, I-Arginine, I-Leucine, I-Threonine, and others.
13 Whole Food Greens including Barley greens, buckwheat, wheat grass, chlorella, spiraling algae, and others.
12 Herbs including AloeCera, Panax Ginseng, Citrus Bioflavonoids, Corn Silk, and others.
COVID-19 SAFETY POLICY
We are continuously following advisories by Health Canada, the CDC and WHO and updating our COVID-19 Safety Policy as necessary. If the government enforces a lock-down we will have no choice but to cease operations immediately until further notice.
Here is our COVID -19 Safety Policy as of March 24th 2020.
Company Policy for our Professional Stagers
The Stager has not experienced COVID-19 virus symptoms or experienced any type of illness for 2 weeks prior to Staging Day.
The Stager hasn't traveled internationally in the past 2 weeks.
The Stager will use hand sanitizer and/or wash hands prior to staging and may use latex gloves and/or masks during staging.
Following Public health guidelines we will not shake hands or touch as a greeting and will maintain social distancing with any realtors,contractors, home owners etc.
The homeowners, contractors and/or Realtor are NOT to be in the house during Staging Day, feel free to allow us to enter the home via lockbox code. Furniture will be delivered and assembled first. Stager will arrive afterwards and she will stage solo.
Expectations Of Homeowners
Please inform us if anyone has been in the household and experienced any illness or symptoms in the past 2 weeks.
Please inform us if anyone had been in the household who have traveled internationally in the past 2 weeks
Have The Home Ready Prior To Staging Day
Our Stager will come equipped with Lysol wipes, Dettol antiseptic,Lysol sprays to wipe down light switches, handles, lockbox, banisters, doorknobs before and after staging time
Have the home cleaned and sanitized prior to Staging Day
Ensure all clutter, garbage including recycling boxes are hidden and out of sight as well as the exterior
No automobiles in the driveway where possible
If the home is deemed unsafe or unprepared, the Staging installation will be aborted at the discretion of the Stager and billed accordingly.
If there is a government shut down:
Any rental that expires and renews during a lockdown does not result in a charge. It would renew and the rental will be charged after the lockdown is lifted if the client decides to renew.
If a rental was renewed before the lockdown the expiry date will be extended after the lockdown for the number of paid days that were outstanding at the time of the lockdown. For example, a contract has 10 days remaining when the lockdown occurs. After the lockdown is over, the expiry date will be reset so that the rental only renews 10 days after the lockdown. In other words, the contract is extended.